Fans van de britse extreme metallers die nog verlegen zaten om ouder werk van de band, worden dankzij Metal Blade op hun wenken bediend: zowel debuutplaat The Codex Necro als verzamelaar Total Fucking Necro worden opnieuw op fysieke dragers uitgebracht.
Met liefst elf langspelers begint de discografie van de Brummies flink aan te dikken. Hun laatste wapenfeiten Endarkenment en A New Kind of Horror scoorden hoog bij de liefhebbers én bij Amped-Up. Wij zaten dan ook te watertanden na het nieuws dat Metal Blade zich engageerde in de heruitgave van de eerste twee demo's Anaal Nathrakh en Total Fucking Necro. Al is het maar om de verzameling compleet te maken. Toch zit de karakteristiek meteen vastgebakken in deze eerste probeersels: stukjes geluid uit films, metal van de extreemste soort, de schurende strot van Dave Hunt (a.k.a. V.I.T.R.I.O.L.). Vlammen kunnen ze al vanaf het prille begin, net voor de eeuwwisseling.
In de demo's zitten ook meteen enkele eerbetonen aan de roots van de band. Zo stond er op demo Anaal Nathrakh een coverversie van Mayhems Carnage, op Total Fucking Necro werd Mayhems De Mysteriis Dom Sathanas ge-analiseerd. Leuk toemaatje op de demo-compilatie: Necrogeddon, een nummer op de nooit uitgebrachte demo We Will Fucking Kill You.
De heruitgave van debuutplaat The Codex Necro is niets meer dan een herdruk van het origineel, met deze keer – voor wat vinyl betreft – keuze uit verschillende leuke kleurtjes. Kijk gerust eens op de site van Metal Blade of er iets naar je zin tussen zit. Dit geldt natuurlijk ook voor Total Fucking Necro natuurlijk. Beide albums zijn er uiteraard ook weer op cd, in een simpel plastic doosje.
Rest ons nog weinig meer te laten zien dan de tracklijsten van beide heruitgaves: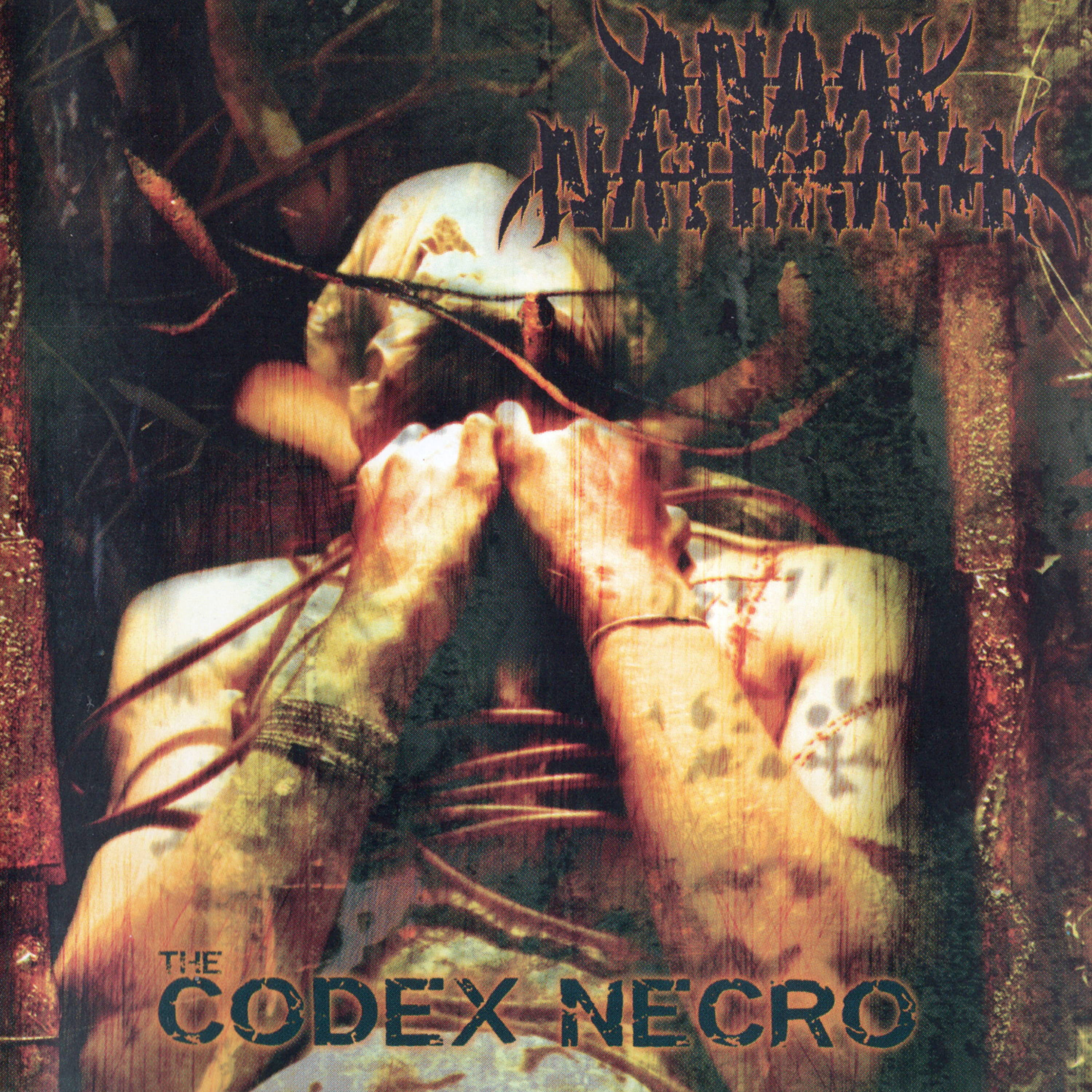 The Codex Necro
The Supreme Necrotic Audnance
When Humanity Is Cancer
Submission Is for the Weak
Pandemonic Hyperblast
Paradigm Shift- Annihilation
The Technogoat
Incipid Flock
Human, All Too Fucking Human
The Codex Necro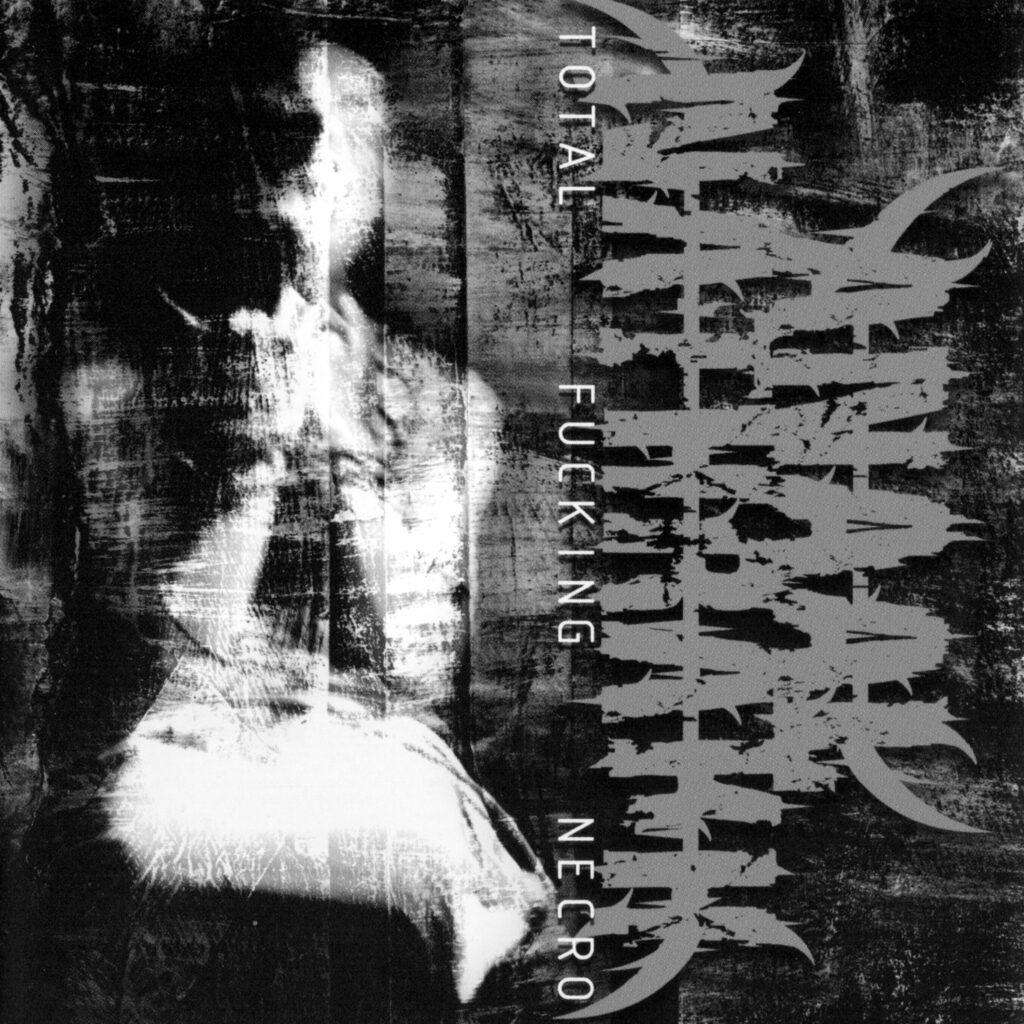 Total Fucking Necro
Anaal Nathrakh (uit de demo Anaal Nathrakh – 1999)
Necrodeath (uit de demo Anaal Nathrakh – 1999)
Ice Blasting Storm Winds (uit de demo Anaal Nathrakh – 1999)
Carnage (uit de demo Anaal Nathrakh – 1999, Mayhem cover)
The Supreme Necrotic Audnance (uit de demo Total Fucking Necro – 1999)
Satanachrist (uit de demo Total Fucking Necro – 1999)
L.E.T.H.A.L.: Diabolic (uit de demo Total Fucking Necro – 1999)
De Mysteriis Dom Sathanas (uit de demo Total Fucking Necro – 1999, Mayhem cover)
The Technogoat (uit de demo Total Fucking Necro – 1999)
Necrogeddon (uit demo We Will Fucking Kill You – 2001)