LizZard is een Frans Britse art-rockband uit Limoges waarvan het bestaan me tot voor kort volledig onbekend was. Het trio zag het levenslicht in 2006 wanneer de Britse drumster Katy Elwell, zanger en gitarist Mathieu Ricou en de eveneens Engelse bassist William Knox elkaar ontmoetten en tot de vaststelling kwamen dat hun muzikale smaken parallel liepen.
Na bijna een maand in de legendarische Castle Studios door te brengen kreeg hun vierde langspeler, Eroded, stilaan vorm. Samen met Peter Junge werd Eroded opgenomen en ingeblikt in de buurt van Dresden. Peter Junge zorgde voor zowel productie, mix als opnames in de studio's in Röhrsdorf en werkte ook al met de band samen voor de opnames van Shift, toen gebeurde dat in Frankrijk.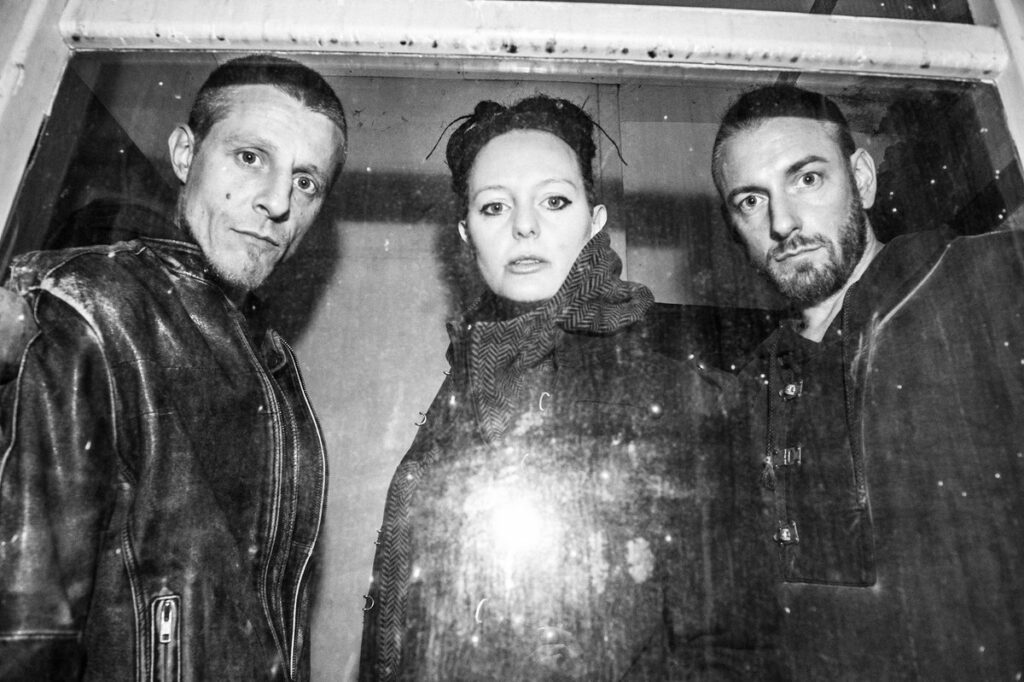 De rustige en bijwijlen polyritmische klanken van LizZard zorgen voor een catchy album van net geen drie kwartier en elf nummers in een mix van alternatieve, prog- en post-rock. Wat mij het voornaamste bijblijft van dit toch wel schitterend album zijn de technische hoogstandjes die geleverd worden door het trio met ontegensprekelijke invloeden uit de inmiddels ver vervlogen jaren negentig met een hedendaagse en relatief ruwe post en prog sound met nummers die aangevat worden op een manier en wat verder een andere wending krijgen. Andere stukken zijn dan een stukje steviger dan sommige met een melodische  inborst.
Het drumwerk van Katy Elwell is best wel energiek te noemen terwijl haar ritmische samenwerking met haar landgenoot William Knox de lekkere gitaarriffs van Mathieu Ricou perfect ondersteunt.
We mochten voor de release datum al kennis maken met Blue Moon, een betoverend nummer met zowel prog als grunge invloeden en vocals die me aanvankelijk deden denken aan de landgenoten van Lizzard, Klone. Dit is ongetwijfeld iets voor fans van Klone, een zachte en minder chaotische The Hirsch Effekt of zelf ons eigen Brutus. En Gojira. En Karnivool.
Eroded is een gevarieerde proggy en catchy plaat geworden, stilletjes aan het imago van LizZard.
Amateurs van vinyl kunnen Eroded bij Pelagic Records (https://pelagic-records.com/product/lizzard-eroded-lp/) verkrijgen in verschillende kleuren met heel beperkte oplages net als in het zwart.