De combinatie van het beste van moderne melodieuze progrock met een flinke dosis funk, dat is de korte omschrijving van Sonic Circus. Het Australische rocktrio is terug in 2020 met de aankondiging van zijn nieuwe album Everything. Everything is geproduceerd door Chris Themelco en gemasterd door Forrester Savell (Karnivool, Shihad, Birds of Tokyo). Everything weeft een interessant verhaal over drugsverslaving en het verslaan van persoonlijke demonen.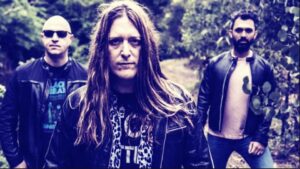 Aeroplane is de openingstrack en tevens hun nieuwe single. Het thema is duidelijk een drugverslaving en net zoals deze "ziekte" word je in de muziek gezogen en eraan verslaafd. Hier en daar ontdekken we een paar grungetoetsen. Zelfs een paar bongo's (tamtams) passeren de revue. Over The Line  heeft een meer bluesgerichte gitaarrif met terug een refrein die je naar de keel grijpt en niet meer los laat. Titeltrack Everything opent langzaam en is meer een midtempo nummer en wat opvalt is dat de refreinen de sterkte is van de nummers op deze plaat. Deze track zou zeker een rol kunnen spelen hebben in de jaren negentig, ten tijde van de grungebands.
The River heeft een riff die vlot binnenkomt, gecombineerd met de prachtige vocalen die bij momenten schreeuwen, maar binnen het aanvaardbare. Het is moeilijk om die stem te plaatsen, die doet denken aan een andere frontman, maar wie is me voorlopig een raadsel. Bringing Me Down is misschien wel het buitenbeentje op die album. Door toevoeging van een beetje elektronica voelt het nummer een beetje aan als de rockversie van de vroegere hippiesongs. Alles rooskleurig en gelukzaligheid. Maar misschien past dit wel volledig in het verhaal van de drugsverslavingen, de roes. Zelfs de gitaarsolo klinkt zalig retro. Laatste track op Everything is Take Me Away. Een meer dan acht minuten durende trip. De stoner metal is hier zeer goed aanwezig, waarmee de mannen van Sonic Circus bewijzen dat ze niet in een bepaald hokje te plaatsen zijn. Exact in het midden van het nummer krijgen we een soort hypnotiserende muziek die we ook herkennen van bij The Doors.
Over het algemeen is dit eerlijke hardrock/metal die het verleden en het heden heel goed overbrugt. Hoewel de riffs gemakkelijk zijn, is de hoeveelheid oprechte persoonlijkheid die de band in zijn muziek steekt opmerkelijk. De zang past perfect bij de muziek. Dit is een album dat ik zeker zou aanraden. Sonic Circus brengt perfect de boodschap over die ze wilden delen.
Tracklist:
Aeroplane
Over The Line
Everything
The River
Bringing Me Down
Take Me Away