Prog rockliefhebbers zet jullie schrap! The Flower Kings heeft met Islands afgelopen vrijdag 30 oktober een nieuw album uitgebracht en dat is meestal geen slecht nieuws in de prog wereld niettegenstaande de band niet eens een jaar geleden dubbelalbum Waiting for Miracles uitgebracht heeft na een handvol jaren stilte terwijl Roine Stolt zin handen vol had met andere projecten.
Vermits shows en festivals op vrijwel de hele aardkloot geannuleerd weden of verplaatst naar 2021 of zelfs 2022 had het creatieve brein achter de band, Roine Stolt, tijd zat om zich bezig te houden met de creatie van een nieuwe worp en dit met hulp van de bandleden waar die ook verblijven. Die bandleden wonen verspreid over de VS en Europa maar dankzij de wondere wereld van het Internet werd hun creativiteit minder afgeremd en daaruit ontsproot een driedubbele langspeler met niet minder dan 21 nummers die goed zijn voor iets meer dan anderhalf uur luistergenot.
Mike Portnoy is één van de productiefste muzikanten in de prog wereld maar Roine Stolt is best ook wel vruchtbaar te noemen, op muzikaal gebied toch.
Het thema rond het album is volgens de Zweedse gitarist en componist Roine Stolt – die meer dan 200 nummers op zijn conto staan heeft en tevens deel uitmaakt van supergroup Transatlantic (met Portnoy) – er één die geassocieerd is met de eerste golf van de Covid-19 pandemie, namelijk isolatie.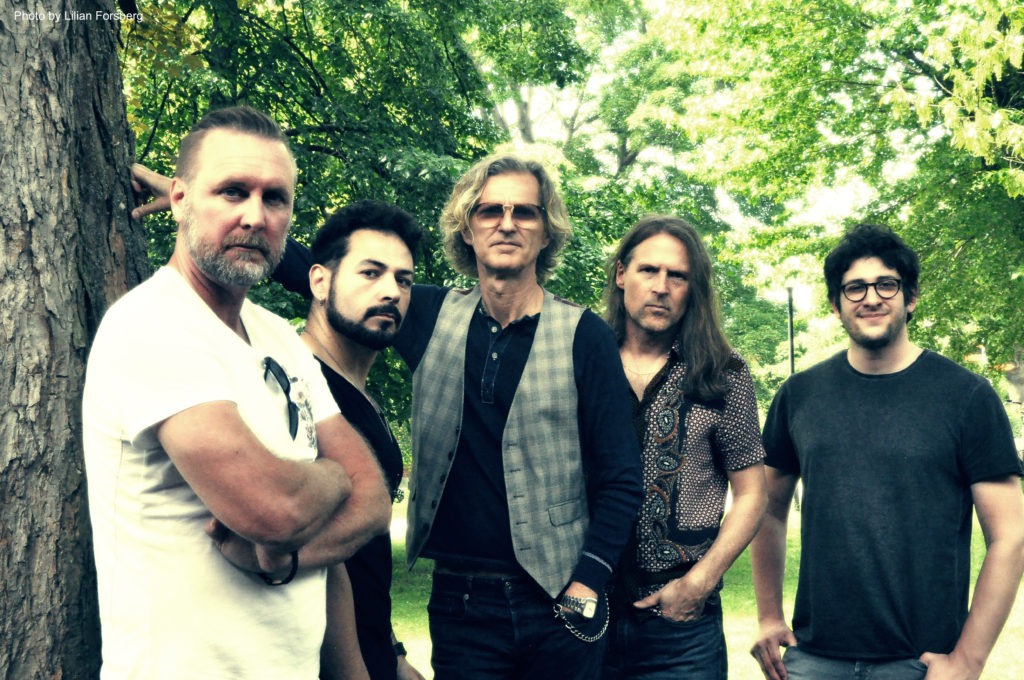 De titel Islands komt hier dus heel goed van pas.  Gerelateerde topics werden ook aangeboord waaronder gemis, verlies en afzondering of de vrees die daarmee gepaard gaat. De 21 relatief korte nummers maken eigenlijk deel uit van één enkel episch geheel die in dit concept album verdeeld werden over drie vinyls of twee cd's maar één voor één met elkaar verbonden zijn.
Volgens het brein achter de nummers moet het bekeken worden als één grote anderhalf durende filmische rit.
Niet zo lang geleden werd een eerste single uitgebracht, Broken, die fans ongetwijfeld al beluisterd hebben. Broken is een beetje een atypisch nummer voor The Flower Kings waarin je niet enkel progressieve rock hoort maar nog een resem andere muziekstijlen. Het stuk handelt over verslaving en stress.
Kort voor de lancering van het album werd een eenvoudige video samengesteld uit foto's voor het tweede stuk van Islands, From The Ground. Een nummer waarin alledaagse thema's ontsloten worden zoals onder meer vriendschap en andere dagdagelijkse onderwerpen. #4 op de eerst plaat, Morning News, kreeg ook een video, meer bepaald een lyric video die je hier kunt van genieten:
Elke prog rock liefhebber zal ongetwijfeld tevreden zijn met dit album waar elk bandlid het beste van zichzelf gaf waar die ook zat tijdens de eerste lockdown. Het album werd uiteindelijk opgenomen op verschillende plaatsen zoals Zweden, Californië, Oostenrijk, Italië en Denemarken.
De artwork is van de hand van de legendarische Roger Dean die al platenhoezen ontwierp voor het al even legendarische Yes naast Asia, Gentle Giant of classic rock dinosaurussen Uriah Heep.
Islands is beschikbaar als 3LP + 2CD boxset, een 2CD digipack en als digitaal album bij onder andere InsideOut Music en wellicht bij je gebruikelijke platenboer.