Verpletterende riffs en grommende vocalen. De oorsprong van Sabrewulf gaat terug tot 2011 toen 4 vrienden in El Paso, Texas, besloten dat ze samen een band wilden vormen. Door de jaren heen heeft Sabrewulf verschillende singles en ep's opgenomen en uitgebracht. Een eerste volledige album volgde al snel, maar het bracht niet wat de band verwachtte, dus besloten ze een tandje bij te steken. Na het zorgvuldig construeren van hun nieuwe materiaal ging Sabrewulf de studio in om zijn album Mala Suerte op te nemen. Van start tot finish is Mala Suerte een reis door de dorre woestijn van Texas en laat je naar lucht happen terwijl je huid verbrand wordt door de straffende zonnestralen. De Latin-roots van enkele bandleden beïnvloeden zeker hun geluid. De hardheid, de wreedheid, het gevoel van verlatenheid gingen allemaal samen in tien woeste stoten van woede en wanhoop. Mala Suerte is de soundtrack van deze moderne tijd waarin covid19, chaos en onderdrukkende regeringen allemaal de afbraak van de gewone man te willen. Het is de hal waarin we allemaal langzaam naar onze dood kruipen, gevangen, als grijze muizen, in een doolhof dat leven heet.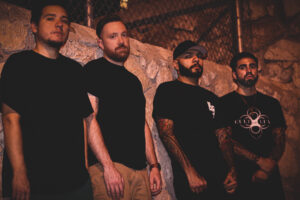 Beyond The Gates is een instrumentaal openingsnummer. De sfeer die overheerst in combinatie met de gitaar, effent het prachtig de weg voor Grave Of Pestilence dat met een rauw geluid en spontaniteit direct u onderdompelt in een vette sound die door merg en been gaat. De grommende vocalen en het teveel aan distortion dompellen je onder in een wall of sound. Door het moordend tempo dat we ervaren in nummers zoals Warbreeder en Bottom Dweler zitten we voor je het goed en wel beseft aan nummer vijf, Final Prayer.
In deze track veranderen ze het geweer van schouder. Een onheilspellende gitaar luidt het nummer in bijgestaan door een kwetsbare vrouwenstem. Afwisselend met die hevige sound van de voorgaande nummers vervalt het nummer steeds naar zijn rustige griezelmomenten. Inverted Faith komt dan terug binnen als een slag in uw gezicht waarna Coffin Nails verder buldert op dit moordend tempo waar Sabrewulf doorheen dit album dendert. Afsluiter en titeltrack Mala Suerte is met zijn zeven en een halve minuut tevens het langste nummer op dit album. De start heeft iets sinisters, vergelijkbaar met een initiatie van een of ander ritueel, maar breekt uiteindelijk uit in een wervelende brutaliteit, waar de zang wat meer ingetogen is. De gitaarriffs zijn langzamer en doordrenkt van die noodlottige atmosfeer.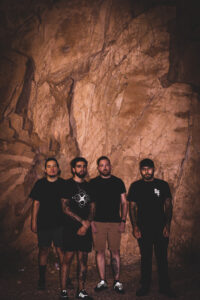 Sabrewulf vindt niets opnieuw uit; deze Mala Suerte is een ode aan dood en vernietiging. Fans van Xibalba, Gatecreeper, Dismember, Entombed en Nails gaan hier van smullen.