Onze noorderburen van Carach Angren hebben na drie jaar een opvolger uitgebracht voor Dance And Laugh Amongst The Rotten, één van de betere symfonische blackmetalwerken die we dit jaar mogen horen hebben, getiteld Franckensteina Strataemontanus, tegelijk het adieu van drummer en stichtend lid Ivo "Namtar" Wijers die in februari jongstleden de band verliet.
De Nederlandse Limburgers en vaandeldragers van de horror black metal brachten met een maand vertraging, veroorzaakt door de COVID-19-pandemie, hiermee hun reeds zesde album uit waarbij het verschrikkelijke verhaal van de onrustige Duitse theoloog, filosoof en alchemist Johann Conrad Dippel laat herrijzen, dé inspiratiebron van Mary Shelley voor haar wereldberoemde roman Frankenstein.
Het conceptalbum dat gemixt en gemasterd werd door Robert Carranza (o.a. Marilyn Manson) en geproducet werd door de Luxemburger Patrick Damiani die ooit livebassist was van de band, wordt aangevat met een duistere en dramatisch geconverseerde inleiding, Here In German Woodland, die eventjes verder loopt in Scourged Ghoul Undead tot wanneer na net geen halve minuut het muzikale geweld en de stem van Dennis "Seregor" Droomers op de luisteraar afgevuurd wordt met heel wat gevoel voor symfonie die ook de soundtrack zou kunnen zijn van een epische rolprent uit de Amerikaanse filmindustrie.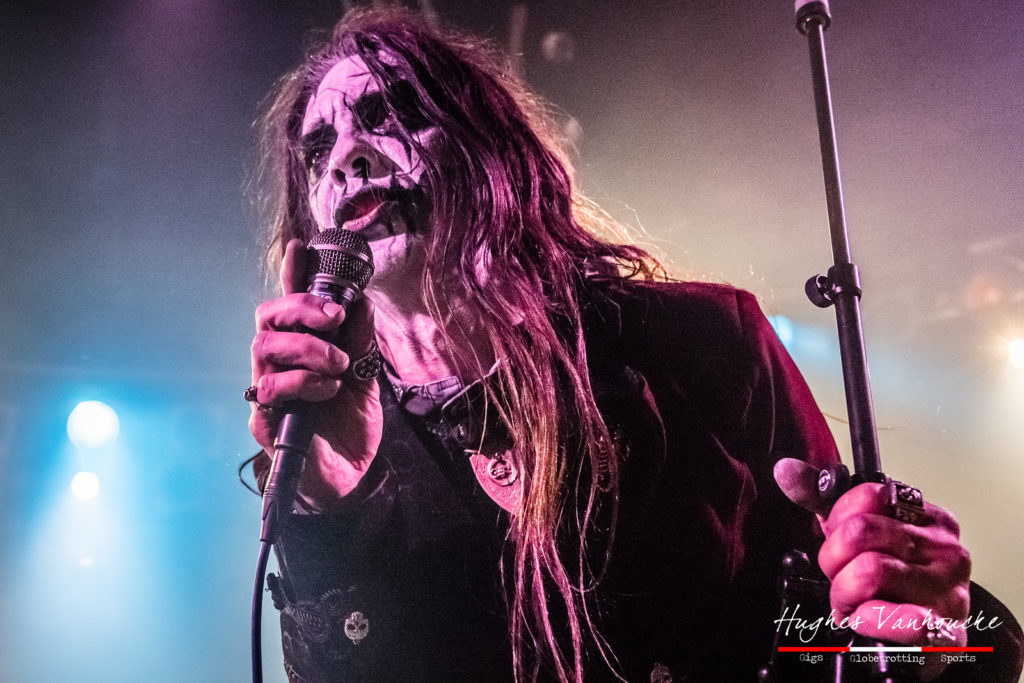 De titeltrack wordt nogal industrieel aangevat met een panoplie aan stemmen van Seregor, een nummer dat wellicht ook goed in het oor kan liggen bij niet amateurs van het genre. Het daaropvolgende The Necromancer gaat verder in de trend van de titeltrack met invoeging van twee Duitstalige regels en talloze arrangementen die je aandacht blijven trekken. Twee leuke nummers na elkaar.
Halfweg de plaat krijgen we een voor het eerst gastmuzikant Nikos Mavridis te horen met een vioolsolo tijdens Sewn For Solitude. Die Griekse violist maakt al zeven jaar deel uit van de live outfit van Carach Angren. Dit is een complex nummer sterk drumwerk van de afscheidnemende Ivo Wijers.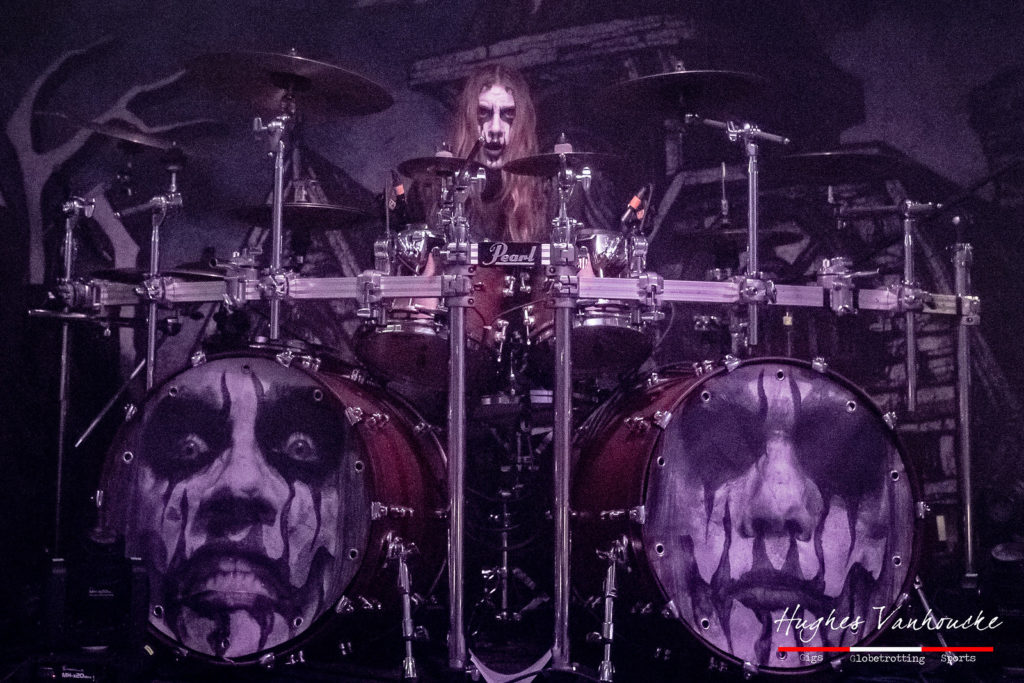 Even voorbij halfweg het album krijgen we een track, Operation Compass, met betrekking tot de tweede wereldoorlog waarvoor een interessante video samengesteld is en een link legt naar nitroglycerine die door Johann Conrad Dippel uitgevonden zou zijn al dook het pas ruim een eeuw na de dood van de alchemist op in de universiteit van Turijn.
Het eerste nummer dat vrijgegeven werd voor het lanceren van dit album was Monster dat het voor de lockdown uitgebracht werd in de vorm van een lyricvideo. Een heel ander nummer in vergelijking met de voorgaande tracks, een nummer dat me deed denken aan Rammstein. Wat volgt is het derde nummer op rij waarvoor een video opgemaakt werd en al in april verscheen, Der Vampir von Nürnberg. Ondanks de Duitse titel is de tekst in het Engels met uitzondering van titel van het nummer dat start met wat op een klavecimbel lijkt, een ander sterk nummer.
Met Skull With A Forked Tongue gaan we stilletjes aan naar het einde van het album.
Een track waar het gitaarwerk en symfonie de bovenhand kregen en de polyvalentie van de toen nog drie bandleden tentoonspreiden. Het album wordt afgesloten met het langste nummer van Franckensteina Strataemontus, Like a Conscious Parasite I Roam dat begint met pianowerk en een bombastische filmische toon aanneemt naarmate de song vordert tot de vocals van Seregor zijn intrede doet en we verder nogmaals de bijdrage horen van violist Nikos Mavridis. Een sterk en episch nummer om het album af te sluiten.
Wie zich de Deluxe Edition aanschaft krijgt er nog een elfde nummer bij in de vorm van Fredercik's Experiments, een relatief kort en explosief nummer van niet eens drie minuten.
Met Franckensteina Strataemontanus is Carach Angren terug van nooit weggeweest met een geweldig album waarin ze hun theatrale stijl naar een nieuwe hoogte gebracht hebben.