Afgelopen vrijdag kon ik voor het eerst naar één van de Full Moon Metal & Rock Pop-Up-shows gaan in de Eventhall in Torhout, ook gekend als discotheek Place2Party. Op vrijdag is er echter geen dansmuziek maar af en toe organiseert een groepje vrienden die vrij regelmatig te zien zijn op optredens in heel Vlaanderen een avondvullende metal party met optredens van Belgische metalbands.
Op vrijdag 22 november was het reeds de zevende editie en tekenden Hold The Crown en Carneia present, Amped-Up was eveneens aanwezig.
De show begon even voor 22:30 uur met de plaatselijke hardcore- en deathcoreband Hold The Crown die zijn roots heeft in de ruime regio rond Roeselare. De band bestaat inmiddels zes jaar en bracht vorig jaar een voortreffelijk zelf getiteld eerste full album uit.
Het publiek was echter nog niet helemaal ontdooid toen Tim D'Heedene en de zijnen het podium betraden, op twee tieners na bleef het publiek zitten rond de dansvloer.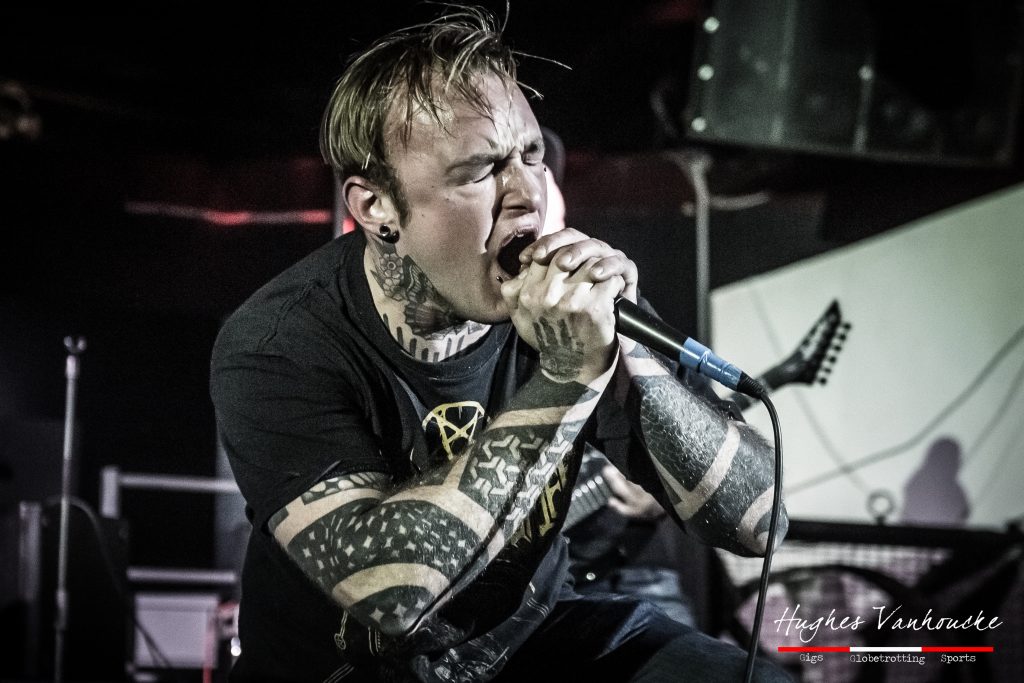 De band was echter wel ontdooid en bracht in een half uur acht nummers in een mix van verschillende core subgenres die bol stonden van energie. Een deel van de winst ging op vrijdagavond naar het project VZW Steunpunt voor Kinderepilepsie waar frontman Tim D'Heedene zijn schouders onder steekt nadat zijn dochtertje vorig jaar helaas de strijd tegen kinderepilepsie verloor. De aanwezige Amped-Up-leden deden dan ook hun best om wat meer te drinken dan het de gewoonte is op een show.
Bassist Jorgen Decoster droeg een nummer op aan één van zijn beste vrienden die onlangs motorongeval had en momenteel in het ziekenhuis vecht voor zijn leven. Het publiek bleef echter zonder reactie, je kon dan ook de ontgoocheling lezen in de ogen van de bassist. Jammer. Titels als Struggle of Wasted Dreams lieten niets aan de verbeelding over. Tijdens deze show merkten we ook een relatief nieuwe drummer bij de band, Deconsecrate-vellentemmer Nico Siench.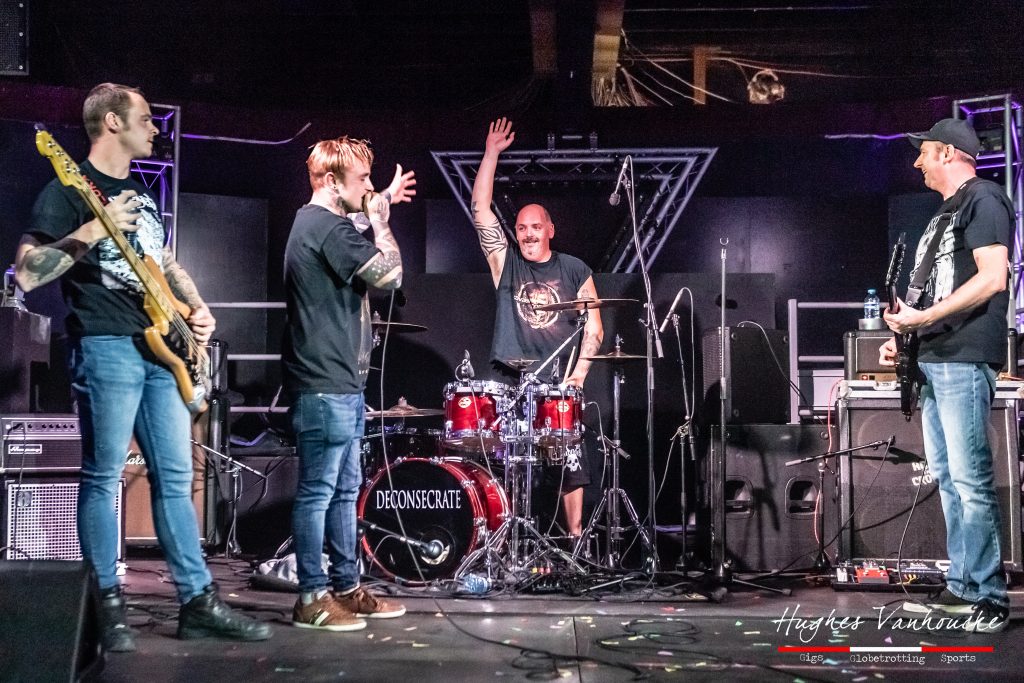 Twintig voor twaalf was het de beurt aan een andere West-Vlaamse band die eveneens haar roots in het centrum van de provincie heeft, Carneia. We zagen de band eerder dit jaar al op Headbanger's Balls Fest in Izegem en zagen toen dat het goed was. Hun muziek staat beschreven als post-metal al zag ik hen live een samenvoeging van uiteenlopende stromingen binnen de stevige rockwereld aan elkaar rijven – sludge was nooit ver weg – in nummers die een stuk langer duren dan de klassieke hardcore- of punknummers, nummers die aan elkaar gepraat werden door frontman Jan Coudron die niet enkel herkenbaar is aan zijn stem maar ook aan zijn bijwijlen robotachtige slangenbewegingen on stage.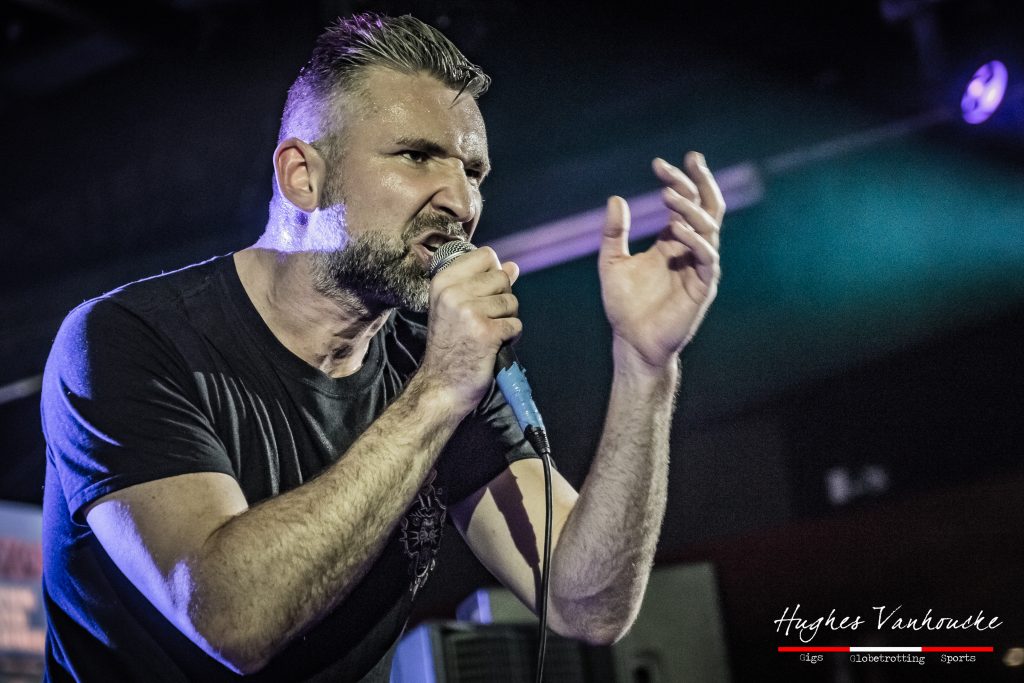 In tegenstelling tot bij Hold The Crown was het publiek inmiddels opgewarmd en hing er een leuke en gemoedelijke sfeer in de discotheek waarbij vooral nummers uit het jongste en inmiddels vierde album van de band, Voices of the Void, aan het publiek voorgesteld werden.
Aan energie geen gebrek, aan riffs evenmin zonder het puike werk te vergeten van de jongste van de vier, drummer Joppe Vandewalle.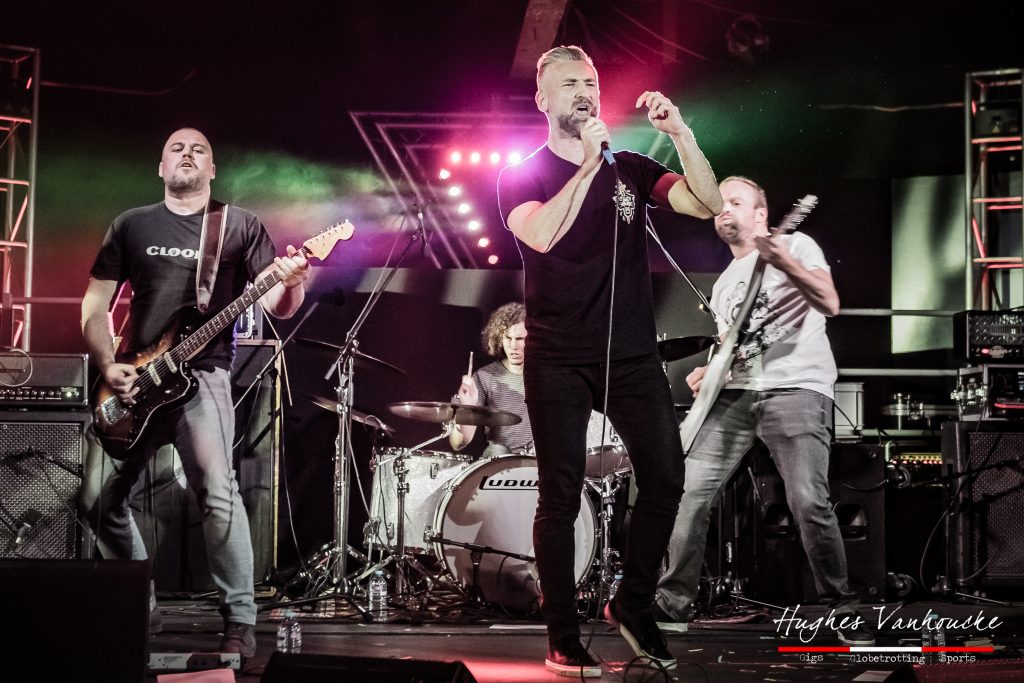 Tussen kerstmis en nieuwjaar wordt opnieuw een Full Moon-show georganiseerd met Thurisaz als hoofdact, aangevuld door een aantal andere extreme metalbands. Laat het niet na om een bezoek te brengen aan deze tent met een heel gemoedelijke sfeer waar je tal van andere metalheads gaat treffen en waar pinten minder kosten dan in veel kroegen.