Het genre bombastische extreme metal wakkert bij ondergetekende altijd de nodige nieuwsgierigheid aan. Zo kwam ik een tijdje geleden op de sociale media de band Ade tegen. Wat bleek? Ze brachten half juli een nieuw album uit. Carthago Delenda Est is hun derde studioplaat. Een Youtube-clipje bleek voor mij dan ook voldoende om meteen deze plaat voor te bestellen.
De Italiaanse posterijen hebben tijdens de zomermaanden blijkbaar schijt aan werken, getuige de nogal late levering (half september!!!) van het in juli door de band opgestuurde pakketje. Hou dit relaas in ieder geval in je achterhoofd als je ooit eens iets vanuit Italië wilt opgestuurd zien.
Het was het wachten wel waard. Carthago Delenda Est is een heerlijk bombastische plaat, met zeer catchy songs met een inhoud gebaseerd op het oude Romeinse Rijk. Dit thema zit ook in de sfeer welke het album uitademt. Door het gebruik van instrumenten (weliswaar in de vorm van digitale samples) krijgt Carthago Delenda Est een zeer rijk en episch karakter, welke mooi in contrast staat met het snelle gitaarspel van Fabivs en Nero en het superstrak drumwerk van Commodvs.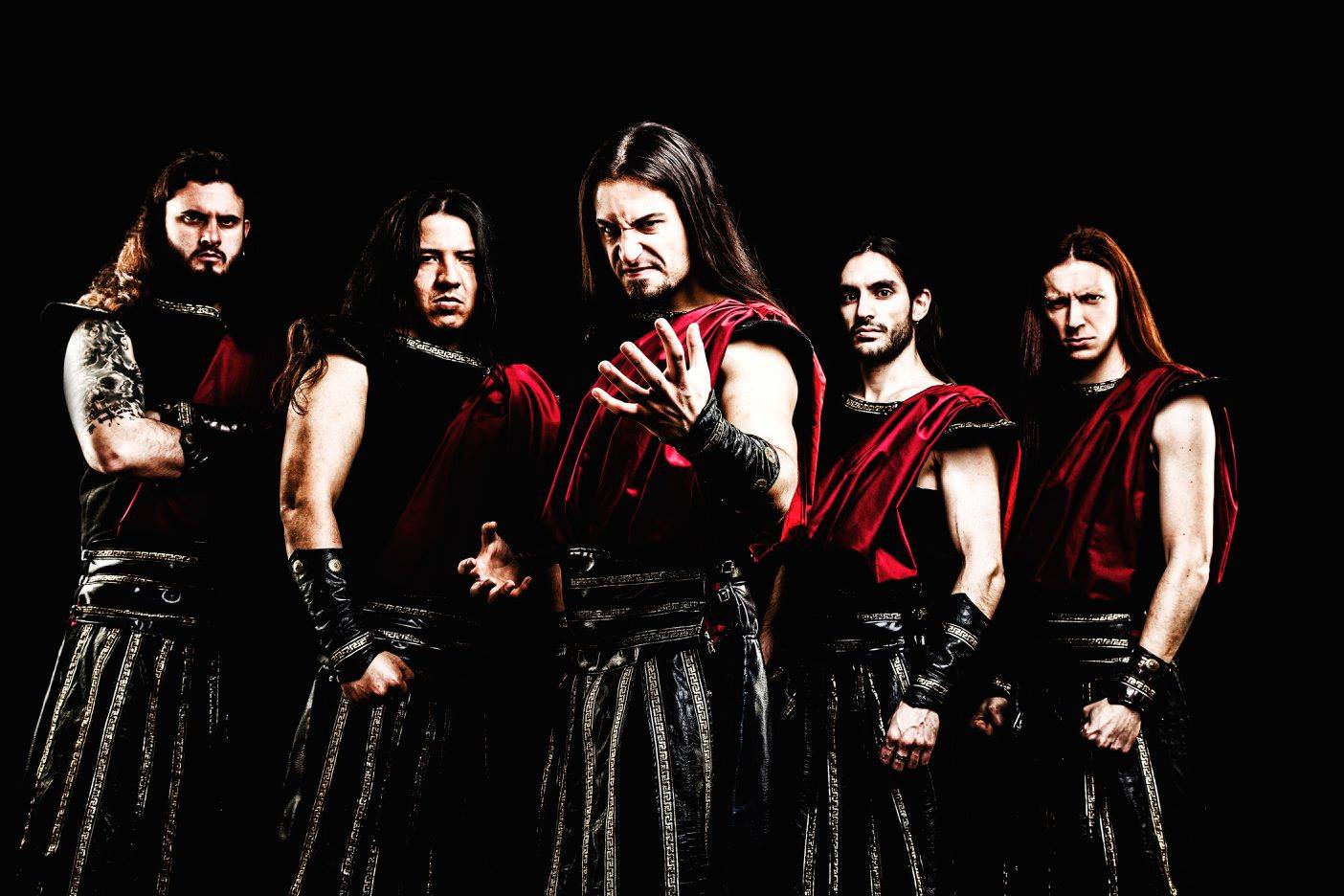 Hier en daar worden zeer verrassende intro's gebruikt (luister eens naar Annibalem of With Tooth and Nail), waardoor de plaat blijft boeien en je je uiteindelijk alleen maar kan afvragen waarom Ade het album niet langer heeft gemaakt.
Fans van bands zoals Fleshgod Apocalypse (ook uit Italië trouwens) of The Monolith Deathcult moeten Ade zeker een kans geven. De productie van Carthago Delenda Est ligt nog niet helemaal in lijn met bands van voornoemd kaliber, maar dit doet eigenlijk totaal geen afbreuk aan het geheel.