Nieuwkomer in de pop-rockwereld is Silver, hier met zijn tweede single The End.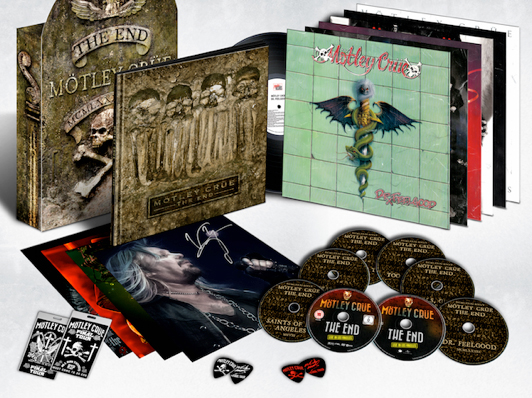 Eind vorig jaar speelde Mötley Crüe zijn laatste concert. Om waardig afscheid te nemen van alle fans besloten de heren om dat allerlaatste optreden in te blikken. Op 13 oktober aanstaande zal de filmregistratie van The End te zien zijn in heel wat Europese bioscopen. Wij Vlamingen zullen voorlopig naar Nederland moeten trekken willen we het gebeuren op groot scherm zien. Liefhebbers die toch de trip willen maken naar onze noorderburen kunnen terecht op http://www.motleyincinema.com voor de lijst van zalen die The End zullen vertonen. (meer…)
Op 11 november verschijnt het nieuwe album Battles van In Flames. Om ons hiervoor warm te maken, laten de Zweden nu alvast de lyricvideo The Truth op ons los.