Anderhalve week geleden werd Father Shadow boven de doopvont gehouden in het Zweedse Falkenberg, de vijfde worp van The Unguided, een kwartet die gevormd werd door de broertjes Richard en Roger Sjunneson en John Bengtsson, die alle drie ook kids hebben bij het inmiddels poppy georiënteerd Sonic Syndicate, een sound die meer en meer plaats is gaan innemen binnen The Unguided sinds het vorige album.
Of het vijfde album van de Zweden en tevens het afscheid van bassist Roland Liljesand van hetzelfde niveau is als voorgaande albums leest u hieronder.
Ik keek eerlijk gezegd reikhalzend uit naar dit nieuw album nadat ik in het verleden reeds een aantal werken van The Unguided gekocht had. Het nieuwe album is net geen uur lang en telt 11 nummers + 3 bonustracks in de vorm van covers.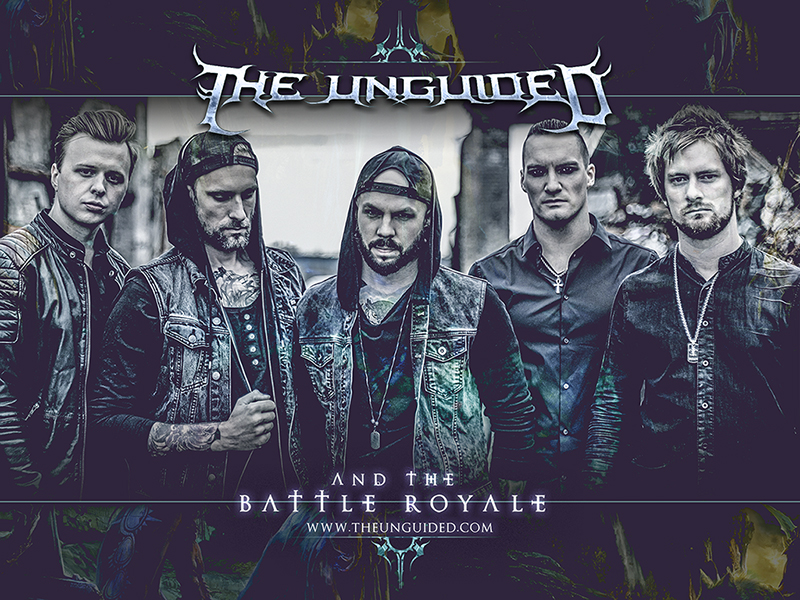 Wat meteen opvalt is dat de sound over heel wat meer elektronica beschikt in een mix met voornamelijk melodische death metal en metalcore. Het album bestaat uit relatief snelle nummers die gedeeltelijk afstand nemen van hun drie eerste albums maar nog steeds over de melodie beschikken van eerdere werken. De invloed van de Zweedse melodieuze death metal is nog steeds te horen dankzij de vocals van Richard Sjunneson en het gitaarwerk van Jonathan Torpenberg en Sjunneson's oudere broer Roger maar de keyboards van deze laatste geven het een moderne trek die naar het dansgenre neigen te gaan. Als je hier van houdt is dat uiteraard prima maar het is geen spek naar mijn bek en een review blijft nog altijd een persoonlijke impressie.
Het gitaarwerk blijft heel sterk net als de drums van sticksman Richard Schill en nummers zonder predominerend toetsenwerk zijn meer dan prima nummers zoals bij voorbeeld de eerste single die in augustus uitgebracht werd, Crown Prince Syndrome, en twee jaar geleden al gecomponeerd werd, een nummer met een heel sterk melodisch refrein en dito gitaarsolo.
Andere nummers beschikken eerder over invloed van metalcore terwijl andere dan weer geïnfluenceerd zijn door melodische death metal van de Zweedse stempel die doen denken aan In Flames rond de eeuwwisseling zoals Never Yield. En dan zijn er ook nog invloeden van groove of power metal.
In het tweede deel van het album beginnen nummers echter teveel op elkaar te lijken tot we aan de covers van Sonic Syndicate komen, meer bepaald bewerkte versies van Jailbreak, Denied en Jack of Diamonds.
Als je fan bent van Amaranthe dan zou dit album je best kunnen bekoren, houd je meer van stevige melodische death metal dan is dit misschien wel iets minder voor je door de prominente aanwezigheid van elektro deuntjes.